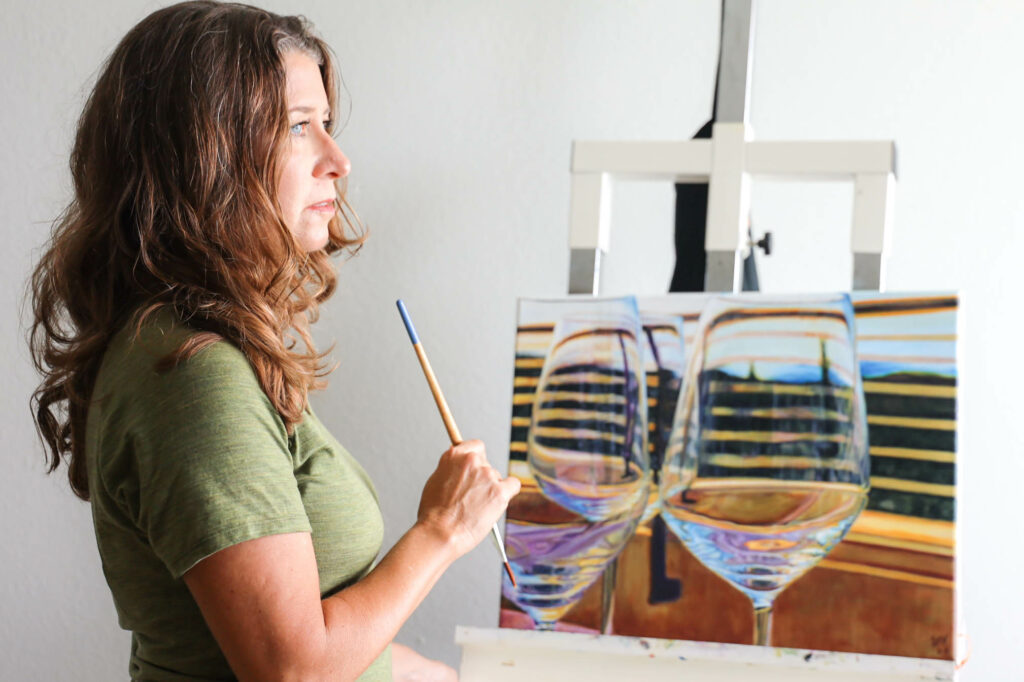 Deserie Valloreo was raised in Clearwater, FL and moved to St Petersburg in 1994. For as long as she can remember she had yearning to paint. In 2017, Deserie enrolled in an acrylic painting class at Dazzio Art Studio and learned painting fundamentals from Judith Dazzio.  She continues to hone her skills as an artist and has also studied with Rose Marie Prins and Shawn Dell Joyce.
"I attempt to be courageous in my use of color and I am enamored with the way light touches objects. The combination of these two things results in creations that appear slightly surreal."
Deserie has taken part in the following exhibitions: 
September 2020 Member Art Show, Warehouse Arts District Association
May 4-28 2021 Bay Area Art Show, Tampa Regional Artists
June 4-30 2021 "Orange" Pop-up Gallery, Morean Arts Center
July-September 2021 "Landmark" Annual Member Art Show, Morean Arts Center
December 4-5 2021, ArtJones (emerging artist)
February 12-13, Gulfport Fine Arts Festival
Click on a painting below to see the painting progression and description.