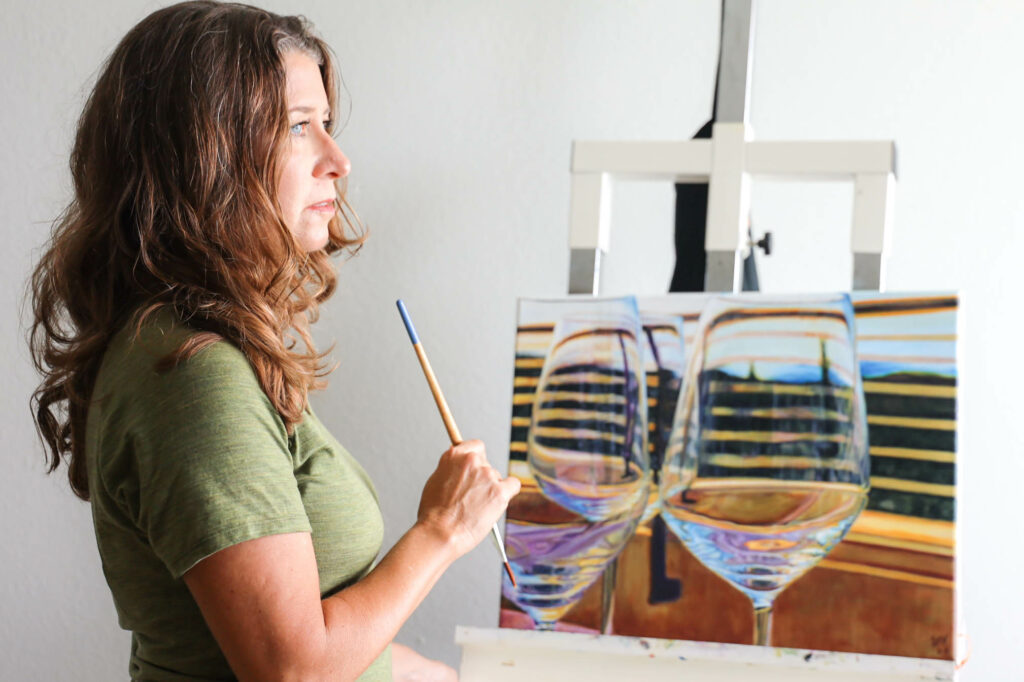 Deserie Valloreo was raised in Clearwater, FL and moved to St Petersburg in 1994. For as long as she can remember she had yearning to paint. In June 2017, Deserie enrolled in a beginner acrylic class at Dazzio Art Studio and learned painting fundamentals from Judith Dazzio. After 18 months, she started exploring on her own and continues to hone her skills as an artist. She completed her first commissioned painting in January 2020.
"I attempt to be courageous in my use of color and I am enamored with the way light touches objects. The combination of these two things results in creations that appear slightly surreal."
Click on a painting below to see the painting progression and description.